If we ask you to send a log-file please always only do this via e-mail or private message!
Open the hamburger menu of the Nuki App and select Help at the bottom of the list: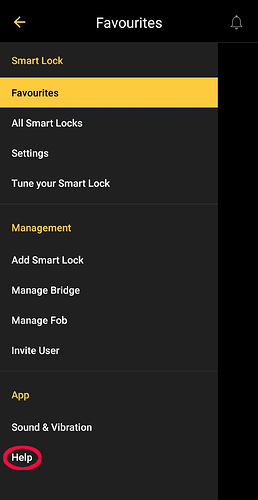 Scroll down to the Error log section and press Send error log.
(For more information in the log, enable Debug mode and repeat the process that caused the problem before sending the log.)
This will open an email draft with the log-files attached.
Please include a short description of the problem and the exact time when it occurred in the message so we have all the information in one place.