Hello,
i share my working setup for Nuki Opener with Elcom BVF-510.
You need the Elcom RED114Y Relais.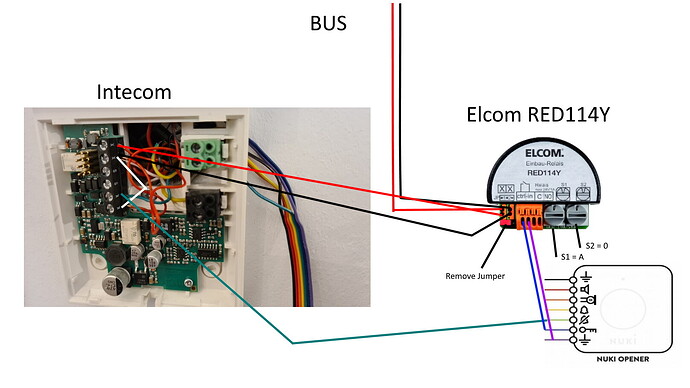 Hi Ben,
I desperatly try to copy your setup, but I don´t get it to work.
Maybe you can give me some hints, what the mistake could be.
For that, I will show you the actual status of my BVF-510.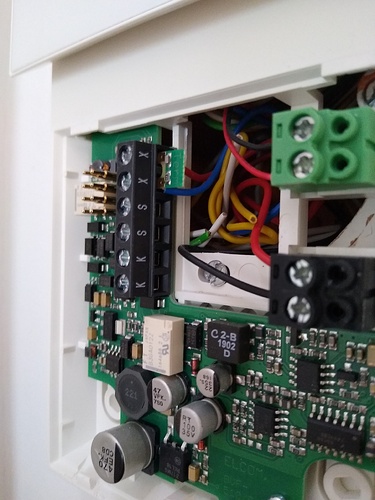 Thats, how my Elcom looks after at the opening.
There is a "Terminator" between the i2-Bus ports and I dont know, what to do with it.
The red and blue cable will be connected with the XX ports of the elcom Red114Y, right?
The white Line in your drawing means, that there have to be a bridge between the X and K port?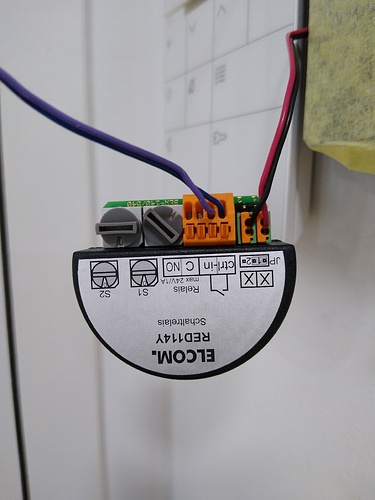 Other than that, I have no idea, what else could be wrong.
Your drawing seems to very clear about how to connect the nuki bridge.
Maybe some changes at the DIP-switch at the backside of the bvf-510 touchpad?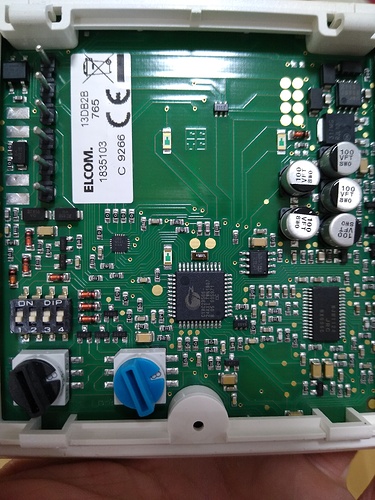 I you have some ideas how to go on, it would be very helpfull.
We want to use the setup for our community center, so that we don´t have to open the door anytime for our visitors.
Thanks a lot for your support!
Best
Johannes
Hi,
were you able to get it working? It would be very interesting for me too.
Thanks,
Enrique
Sorry dor the delay:
Die Busleitung von der Klingelanlage (Haus) Rot/Schwarz geht in den Elcom Red 114Y.
Dann vom Elcom Red 114Y an die Elcom BVF-510 in die Klemmen XX. X1=Rot X2=Schwarz (bei mir Weiß hatte keine andere Farbe).
Dann von X2 auf K2.
K1 an den Nuke Opener (Grün)
Nuke Opener Blau und Lila auf die Elcom Red 114Y Ctrl-in.