At the moment it seems like the problem only occurs for other languages than German (e.g. Dutch, English, …) and mainly for iOS users in combination with Google Home.
Unlocking works fine in German (also German on iOS) and also for most Android users. Strange thing is, the code is the exact same for all languages, so we think it might be a problem on Google's side.
---
Example conversation in English (fail) compared to German (success), using an iOS device: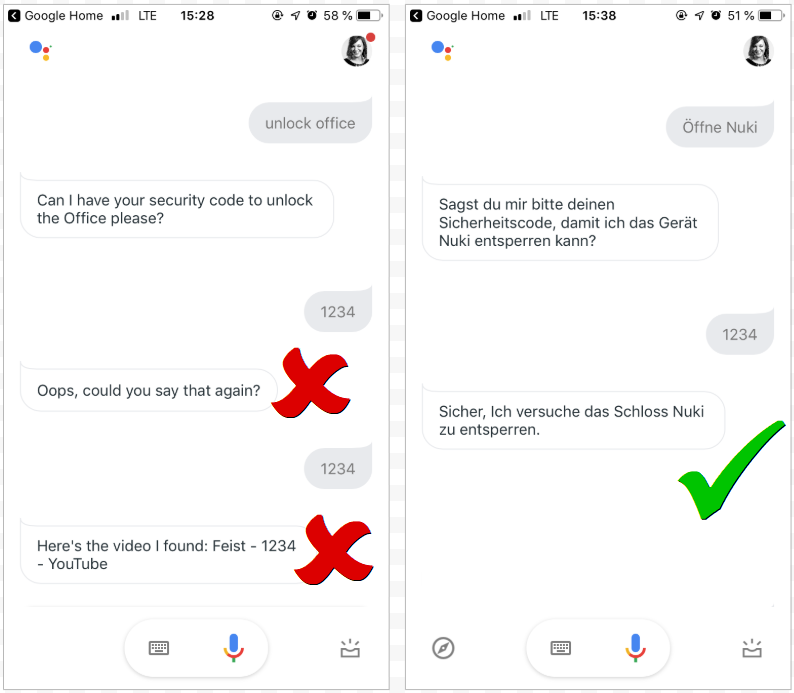 ---
We are already in contact with the Google support. We let you know when we come up with a solution!