Hi there! Another one with an Auta Compact Digital at home.
I kindly request help for connecting it to the Nuki Opener, maybe any of you finally got it and can post it here.
It needs to be activated to work, if it helps. Attatched you can find some pictures of the actual config.
It seems to be using GND cable on SPEAKER, N on the "ALPHA SYMBOL" (watherver it means), and PHASE on +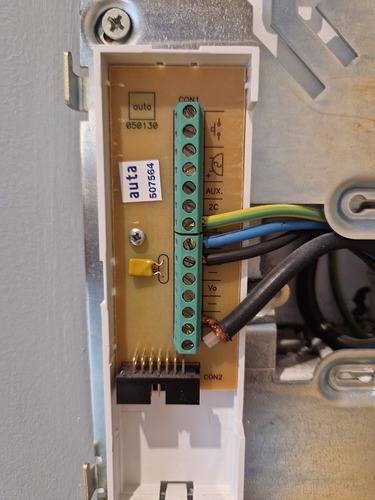 Many thanks in advance!!!