Hello,
After a few hours and multiple tries, I finally got my URMET 1150/351 to work ! The PCB says 1133/013, and I know that 1150/35 should also work.
This is an analogue system, but with only 2 wires. The specificity here is that the ring comes from the same wire than the rest.
Here is my setup :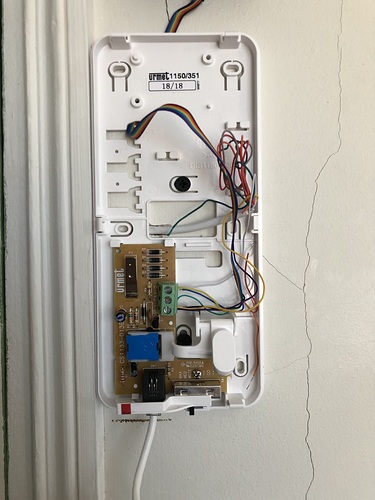 Close-up on the wires : https://imgur.com/S4dOCSf
2 : yellow / blue
CA : green
1 : purple / black
I selected Urmet > 1133/20 in the app to configure the opener.
Everything works as it should ! I saw some posts on the forum asking how to wire everything with this specific model, hope this helps !