Hello Nuki team,
from time to time (in about 1 out of 5 cases) the auto unlock is processed to late, means I have to wait up to 20 seconds in front of the door. If I check the log ('Last Auto Unlock') I notice that in all these cases the time between the events 'Smart Lock found' and 'Auto Unlock triggered' is quite long (up to 30 seconds):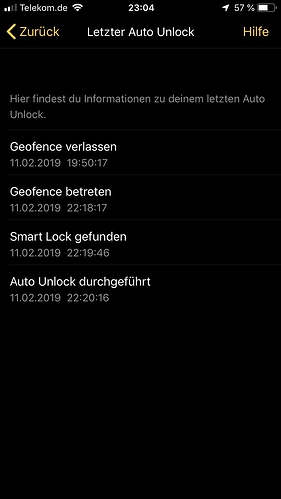 If the door is opened in time there's only a difference of 5 to 10 seconds between these two events.
Why is there such a variation in the time sequence of the events?
Could this be improved in future releases?
Kind regards,
Andreas