Hello all,
I am trying to connect Urmet 1131 to Nuke Opener. Thing is that the bell is connected separately from the phone. There are three cables to PIN 1, 2 and 6 and separate two cables to the bell: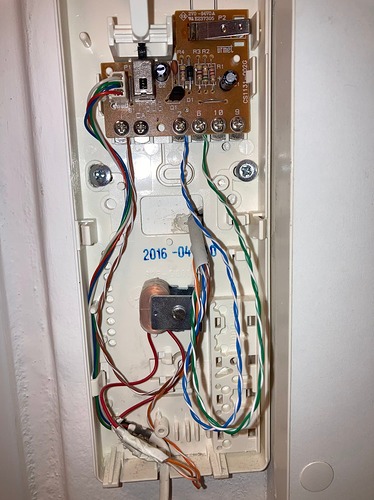 I have connected Opener like asked during configuration:
red - 1
purple + black - 6
green - CA
orange - 2
blue - 9
If I ring the bell there is no activity in the application at all.
Any ideas?
Thanks
Jan K.