Hello there,
Urmet 1130/3D should be supported by Nuki Opener, but i can't make it work.
Following the instructions on the app i connected:
Red - 1
Violett & Black - 6
Orange - 2
Green - 7
Blue - 9
Yellow - connected to the bell
As you can see in the photo this i the configuration suggested by the app on my intercom.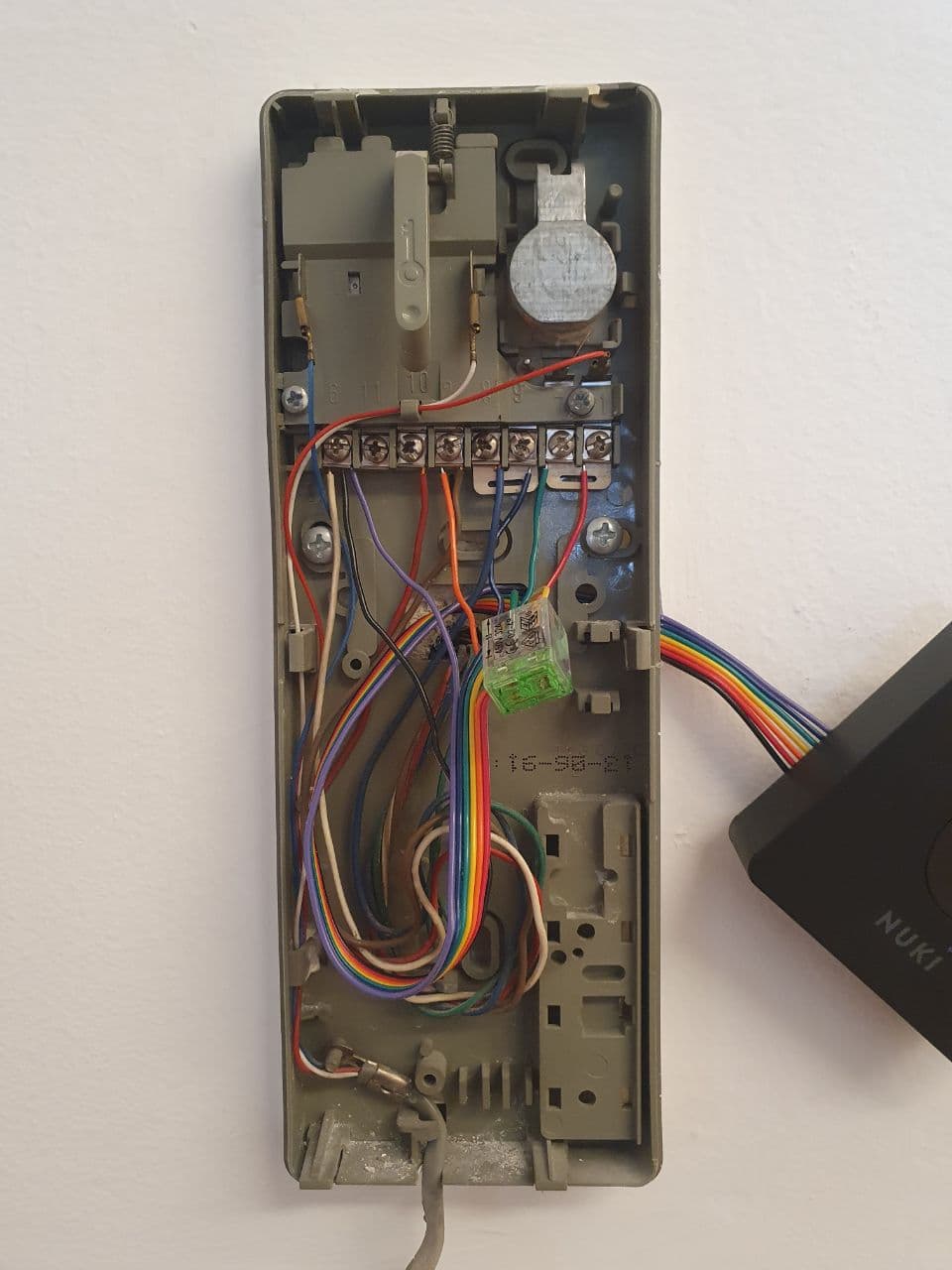 Thanks in advance for the help!