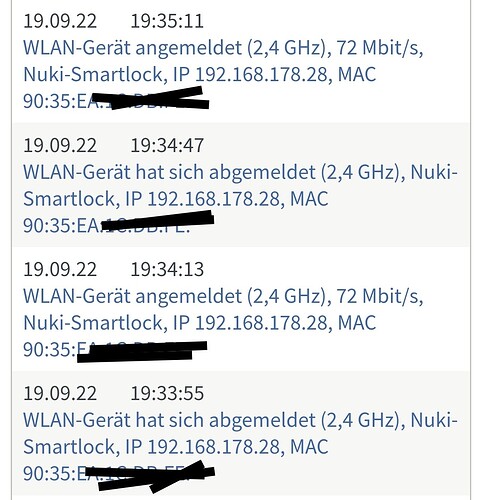 After surviving the very annoying "position detection" issue, I have identified a different problem with the internet wifi module that starts to p***s me off.
My 3.0 Pro permanently log on and log off at my AVM Fritz box 7590, which drowns the battery quite fast. Within two weeks battery back is down to 52%.
Distance between router and smart lock is less than 5 meters.
And once again, I can't image that the internal wifi module has such a weak antenna signal.
Sadly my 30 days return guarantee have exceeded yesterday…
I was absolutely satisfied with my 2.0 and am so disappointed by the 3.0 Pro!