Hi,
I am testing setting the name by changing the config ( 0x0013 & 0x0015) via the BLE api from an esp32.
If I change the name (to "test") this does not become visible in the Nuki app.
Only when I go to manage lock and the app gets the new config then on the manage lock page it shows the new name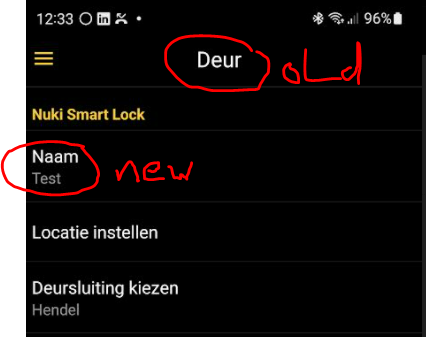 but when I go back to the home page it still shows the old name.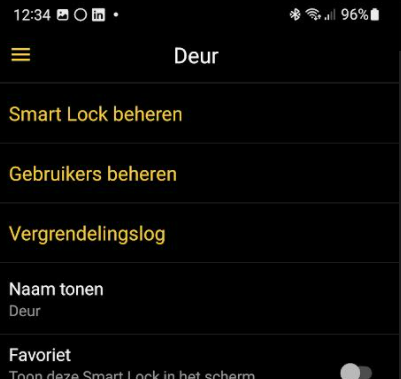 It's no issue for me as I do get the new name if I get the updated config, but I wonder if this is a small bug in the Nuki App?
Or is the name parameter in the config different from the name parameter in the app?
Regards,
Jeroen