Product name
Nuki smart lock 2.0 mounting plate B
Summary
In cases when mounting plate B needs to be attached to the round rosette there is not enough surface area to hold the lock firmly in place. With the time it is going to fall off.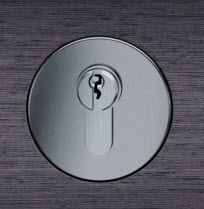 On the outside this internal rosette is also holding an external one with two bolts that are positioned as shown in the picture below: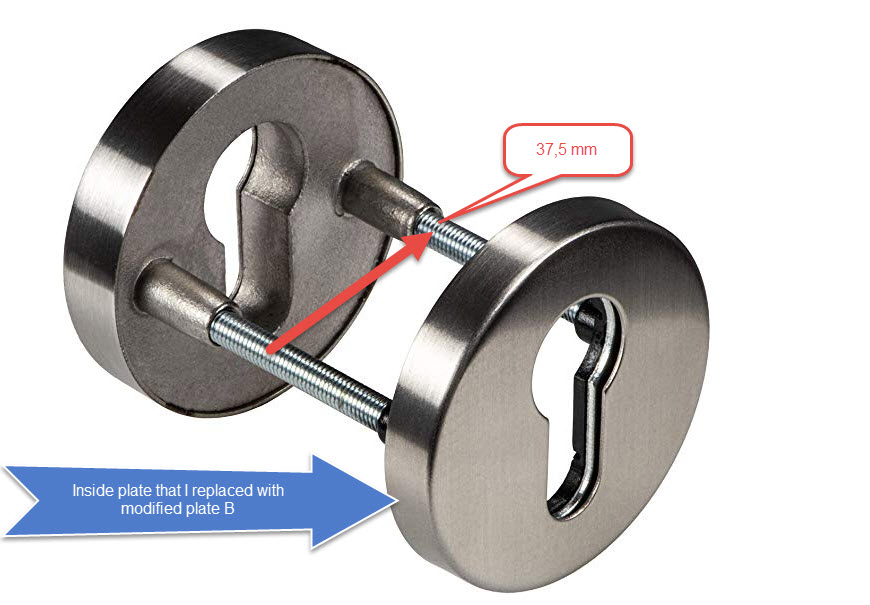 Features
Internal rosette can be taken off and replaced with modified mounting plate B as shown in the picture below.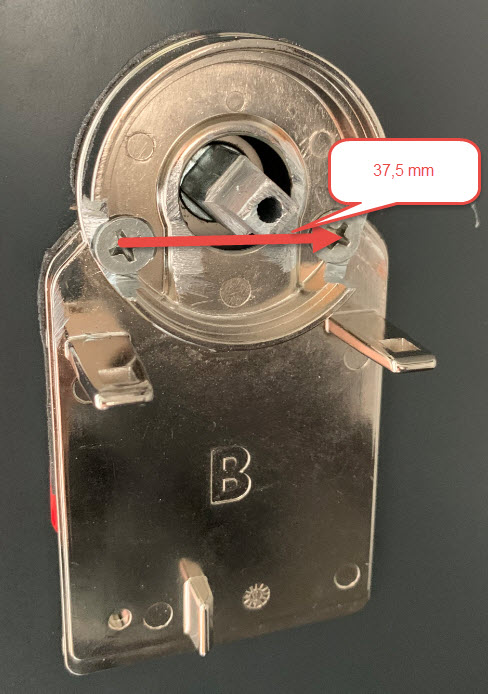 Reason
It is quite common in Germany to have the rosettes used on the doors and they are all fixed the same way with two bolts going through the door. If the holes were available by defaul on plate B it would mean that the lock can be mounted directy on the door with a much better hold than using the standard sticker.
Updating the plate with additional standard holes for rosette replacement would create a solid option to mount the lock without additionally drilling the door.
Examples
As shown in the picture below but without additional filing and drilling.