Hello,
I use Nuki system since several years.
I used a "old" Apple airport wifi station, all was ok.
I just invest in a complet Unity . Ubiquity system
UDM, Switches and several AP wifi6
I did remove my old Apple Airport
I did create a IOT Vlan network to separate all my IOT devices.
Nuki bridge refuse to connect on it when I try to configure it. It does not want to connect on my "main wifi network" neither.
My IOT wifi network is 2.4 only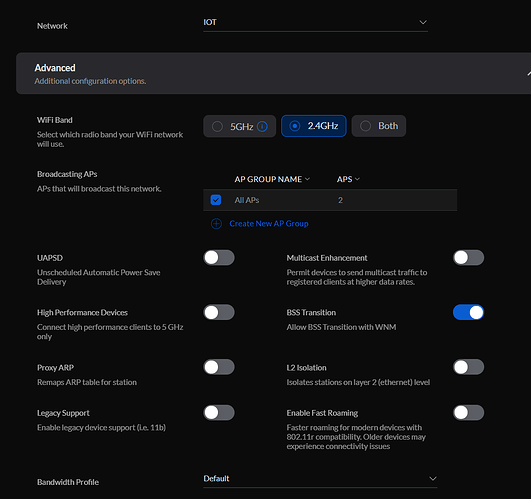 I had the same problem last year when I did add a PTLink Mesh system . I could not set my Bridge on it. As I could keept my Apple airport, I used it just for the nuki. Now I have to remove it so I need the bridge to work on the UNIFI
My bridge have Firmaware version 1.19.4
Thanks for your help.