I recently got the Nuki Opener and tried to Connect IT to the Intercom of thr Bildung but without success. In the instructions IT says i have to Connect the cable from 'Ta' with the connector to the yellow ans red Nuki cable, however for some reason my system hast two cables in Slot 'Ta' (a red and brown one) . After Testing all possible variations with those 4 cables the only Connection that gives some kind of response and doesn't disable my intercom completly is the one in the picture (yellow to brown, red to red, seperated from each other)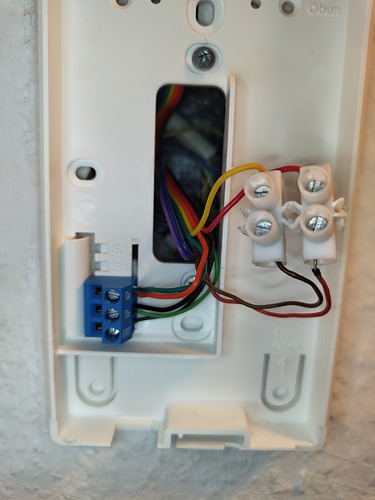 . However, if i try finish the Setup, the error-message "The installation of your intercom is not up to standard. Connect the Nuki cables to your intercom again using an alternative option."
Does anyone have an idea how I can get the Nuki opener to work?