I forgot to mention that I am using a 4630/01 …not a 4630/02.
Mittlerweile wurde das nicht erreichbar anscheinend wirklich behoben! Habe keinen Ausfall bisher. Es liegt nicht an der Bridge oder bedarf ein Update dessen…
Ich habe auch eine Ritto 7630/x0 die 1.2.2 funktionierte zuerst auch so nicht hier…
Durch Support Hilfe geht nun alles.
Habt etwas Geduld , das Team arbeitet dran.
Die Fortschritte sind ja merkbar da.
Als Tipp

es gibt von Ritto schraubbare klemmen , das macht es einfacher


Ritto Anschlussklemme 1229890 (leider nur im 10er pack bestellbar)
Kannst du ein Foto deiner Verkabelung des 7630/x0 machen? Habe die gleiche Anlage.
Und kann ich dir eine Klemme kostengünstig abnehmen, wenn du jetzt 9 Stück zu viel hast?

Hi Zefau,
please be aware, that the polarity of the connections may vary model by model. The Nuki app will tell you how to connect the opener wires to your intercom a picture of a third-party installation will not necessarily help.
Ich habe auch eine Ritto 4630/02. wie komme ich an das Update? Leider lässt sich aktuell der Opener nicht konfigurieren.
Danke

. Mail ist raus
With the new beta, I am able to open my door via App!

I made the following mistakes during my first installs:
I didn't close the intercom for testing. I left it open … DON'T test with an open intercom.
I removed the black intercom cable
After fixing this, I was able to get into the first steps of configuration in the app. But at the point, when Nuki wants to configure Ring to open it failed. But I answered the question "Has Nuki opened the door?" with yes, that is the only possibility for me to finish the setup assistent and only opening via app is possible, now.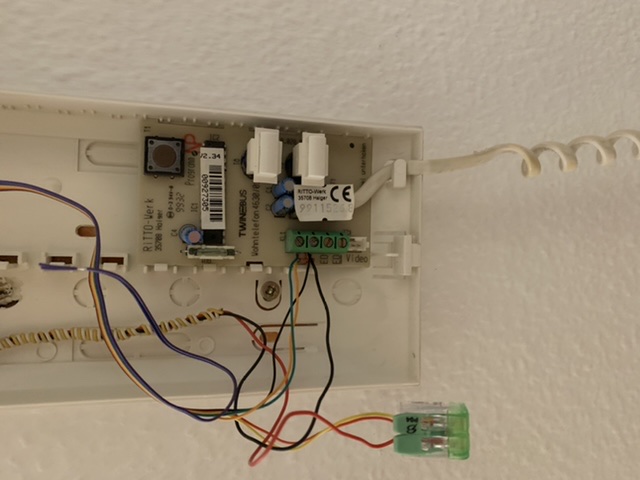 Hi,
i'm very interested in the Nuki System. So is there any progress regarding Ritto 4630/02?
Thanks!
Michael
Hi Michael,
Ritto 4630 is still in beta stage. Obviously it depends heavily on the installation situation whether it works or not. We were able to fine tune most of the intercoms, that had problems, but we are still working on improved stability on the Ritto 4630 system to get it out of beta. You can give it a try, and get in contact with me, if you run into problems. If it is not working you can send it back.
Best regards
Georg
Hi,
I just want to let you know the Opener with 4630/02 works quite fine now. Had to do the configurate it twice, but now it works. Using the official firmware, not the beta.
I'm running in different issues, but not with the opener. (Reported via web-fomular).
Wanted to share that
Michael
Hi Michael,
thanks for sharing!
Georg
Tomorrow i will receive my ordered opener and next week we will move into our new flat. The situation there is…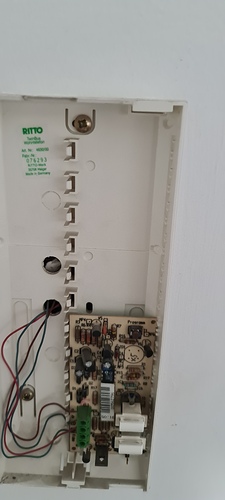 Will try me best to get it to go and let you know.
Crazy but it works "plug&play"
Hello dear NUKI Team,
i recieved my opener a few days ago and everything seems to be fine but i am stuck to a problem right now.
When i enter the homezone, i am getting a notification, the opener is setting the right state but "ring to open" does not work.
The protocol of the opener logs, that "unknown" did ring and does not open the door. I can unlock the door via app perfectly.
I reconfigured the opener already and checked all the cables again. Software version is 1.5.3.
Do you have any further ideas?
Greetings
Tim
German:
Hallo,
ich habe folgendes Problem mit meinem Opener in Verbindung mit der Ritto 4630/02:
Wenn ich die Homezone betrete, erhalte ich eine Benachrichtigung von der App und der Opener schaltet sich korrekterweise in den Status "ring to open". Wenn ich dann aber die Klingeltaste betätige, wird der Summer nicht betätigt und der Opener wechselt in den Status "erreichbar".
Im Logfile sehe ich das Klingeln unter "Unbekannt".
Ich habe bereits alle Kabel geprüft, den Opener zurückgesetzt und neu konfiguriert. Die Software Version ist 1.5.3. Das manuelle öffnen via App läuft einwandfrei.
Habt ihr weitere Ideen woran es liegen kann? Ich bin für jede Idee dankbar.
Gruß
Tim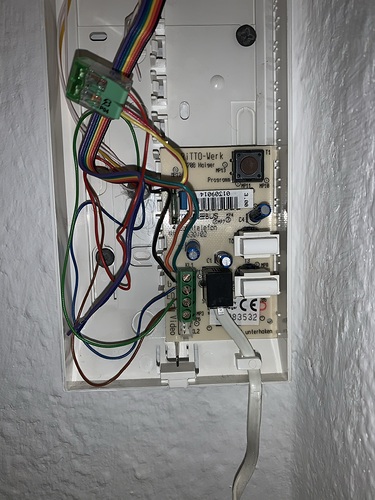 Hallo liebes nuki team
Habt ihr neue Erkenntnisse ob es mit dem 4630/01 funktioniert bei mir funktioniert alles ausser ring to open gibt es mittlerweile eine neue Konfiguration methode
Für antworten wäre ich sehr dankbar
The Opener is working fine for me with the Ritto 4630/01, using the Ritto 4630 configuration.
One important thing was really what Stefan SL mentioned above: You really need to close the case of the intercom/handset. I think this could be made a bit more prominent in the app workflow.
Can anybody here confirm or deny that the ring suppression/Klingelunterdrückung works with this setup? It does not seem to work for me currently.
Best regards,
Bernd
Ich habe ebenfalls die RITTO 4630/02.
Ich kann den Summer mittels der App problemlos öffnen

Ring to open funktioniert (so wie oben bei den meisten beschrieben) nicht.
Gibt es schon eine Lösung?
Ich habe das selbe Fehlerbild. Vielleicht weiß ein NUKI-Techniker mehr?
Verzögerung beim Öffnen > 1 Sekunde probieren
Viele Grüße