Hey,
I have wired the Nuki Opener to my Ritto 4630/01 intercom and now want to set it up in the app. Unfortunately, I always get a timeout when I press the door opener on the intercom. I don't get any further then. Did I wire it incorrectly or does someone have another tip what I could do?
Opener Firmware: 1.6.4
App-Version: 3.1.0
Beginning: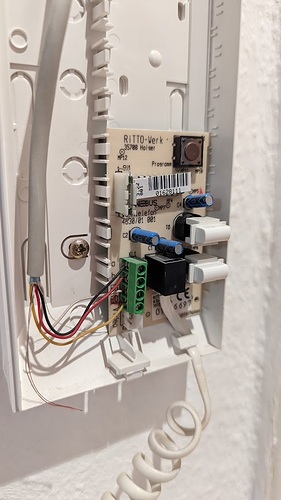 Wired: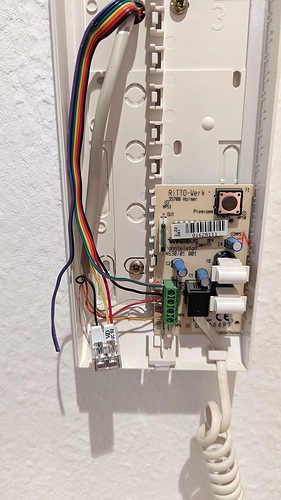 // German:
Ich habe den Nuki Opener mit meiner Sprechanlage Ritto 4630/01 verkabelt und möchte es nun in der App einrichten. Leider bekomme ich immer einen Timeout, wenn ich an der Anlage den Türöffner drücke. Weiter komme ich dann auch nicht. Habe ich falsch verkabelt oder hat jemand einen anderen Tipp, was ich machen könnte?