Hello,
I created a pin code on a Keypad as follow: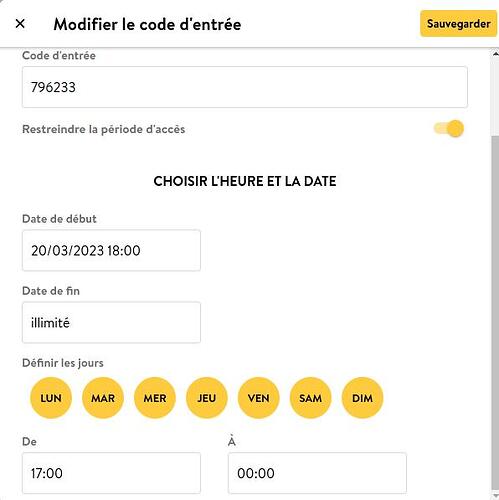 The slot is set from 20/03/2023 at 6pm but the code should be allowed from 5pm.
In Paris, France it's currently 5:45pm and my pincode is rejected.
Do I miss something ?
My goal is allowing in the WooCommerce plugin I'm developing to allow access X minutes before and after a slot.
Thank you for your help.
Regards