Hey Community!
Glad to be here,
I have a nuki opener which I am trying to connect to my analoge buzzer.
The model: SKS 3500-1, 3+n
Type: 800266
(800266 HT3500-1-MS Haustelefon 3+n, mithörgesperrt, mit Rufabsteller)
In general the colors don't match the nuki ones but I've found schematics and added them as a reply here.
Maybe there is someone here who can point me to the right direction.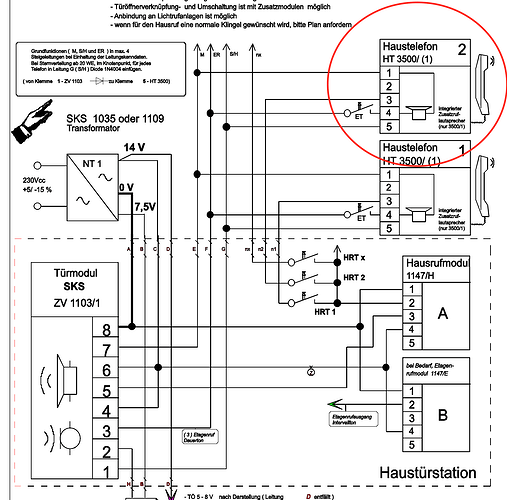 Any help is much appreciated <3