Hi there!
I am currently trying to connect an unsupported intercom (Tegui Series 8) to my nuki opener.
I managed to complete the config of the intercom through the Generic Bus protocol, which recognized both the unlock button (no activation needed) and the ring signal.
The only problem I am encountering is that when I get to the stage of actually testing the nuki to open the door, is that even though it recognizes all the signals, it simply does not end up opening the door.
My set up is as per the picture below.
Doe anyone have any idea what I could try to have the nuki actually open the door? Considering that it recognizes all the signals through the 2 wire bus system.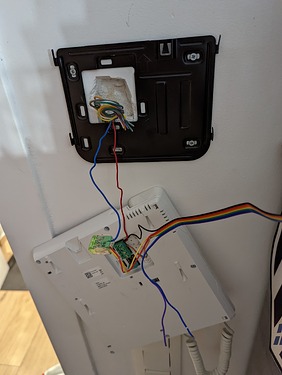 Side Note: my intercom only uses 2 wires, but my apartment receives many more wires of all the colors that are also present on the nuki, could I potentially connect the nuki directly to all these cables? (I am currently not aware if those cables are active or not)
Thanks a lot in advance for any help.