Hello

,
Unfortunately, I'm experiencing issues with connecting the Nuki Opener to the Ritto 4630/02 Twinbus intercom system. The configuration (Ritto 4630 beta) had been working without problems for the past six months and was instantly recognized at the time, allowing me to complete the setup process smoothly.
Recently, the entire doorbell system in our house malfunctioned, prompting an electrician to replace the door intercom and bell modules outside the house with a successor model (Ritto 1875920). There were no changes made to the existing door intercoms in the apartments; they were merely relearned.
Since then, I've unfortunately been unable to proceed with the setup process for the Nuki Opener. At the final step where one should be able to open the door using the buzzer, nothing happens. So, door opening hasn't been working since then. However, manual ringing and door opening are recognized in the app.
Here are the configurations I've already tested:
Ritto 4630 beta Twinbus
Generic/Twinbus
Generic/Bus

The standard wiring: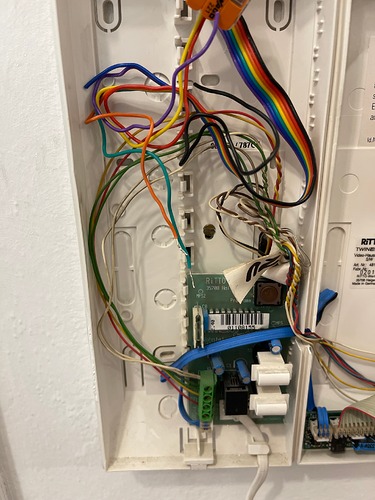 i hope you can help me

Greetings Dennis