Hi guys,
I'm trying to get the Opener somehow to work with this Philips WelcomeEye intercom system. It is just one doorbell on the oudside and it has a digital display/menu to go through things. This is how it is connected: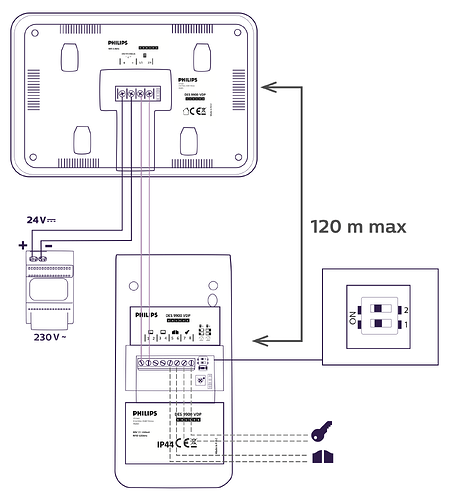 Because I couldn't get it to work I though, I'll try it just as an dooropener - this did not work for me. The lock has an mechanical memory meaning there is no electricity going through the lock to open until the (digital) button is pressed.
Does anyone any idea how I should connect or maybe a workaround for just using the dooropener functionality? If I'm close to the lock and it would open, that is just enough functionality for me if the other stuff is not doable with this lock/intercom.
Thanks in advance.