Hello ,
i have got an Urmet Atlantico 1702 system which is linked to an outside gate with video feed & also to a secondary gate to the building itself without video feed.
Usually when someone presses the outside intercom i will get a the camera view and i can use the open door key to buzz them into the inner courtyard, then they need to buzz again on the building intercom in order for me to use the same open door button to buzz them in into the building.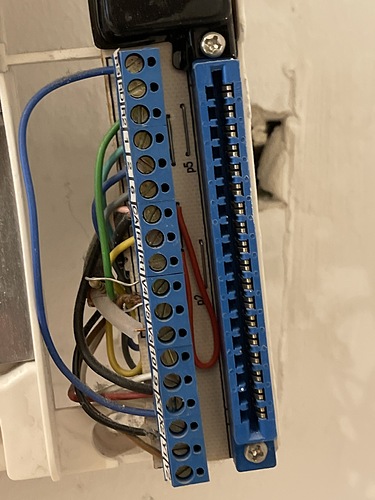 attached is my original wiring picture.
so i took the Black & red wire from the X1 and put them into the Nuki clamp along with the red & yellow from the nuki opener.
and placed the Green & orange ones into the X1 and then added the black one from the nuki opener to the X2
as per the instructions of the opener.
But nothing is happening , when i try to configure the opener it tells me to press the open door key i keep pressing it but nothing happens, after a while it tells me to check the connection with the bridge & i go to do so and the connection is very good both over WLAN & Bluetooth.
appreciate any insights & support on this problem.
PS: should the blue & purple cables be unused in my case ?
Thank you.