Hi,
I'm having a frustrating problem installing the Nuki opener.
First off all the seals on the box where both open already… so I probably received a used device… which I can live with…
According to the compatibility check my Bticino Swing Video is compatible.
However when installing the process asks me to remove the B+ cable. Which isn't indicated as such.
I figured it was the red cable coming into the E-bus.
So I've put the B+ cable into the plug and the red+yellow one in the other port of the plug.
Followed by adding the orange and green ones into the original B+ port on the E-bus.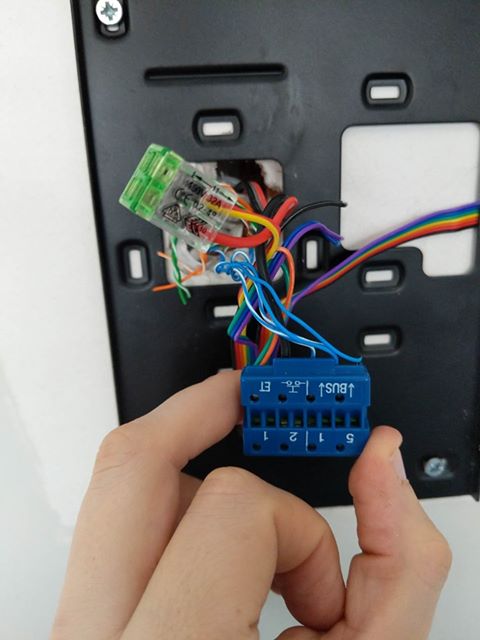 All to no avail… I can't get the configuration to start.
(image would go here but I'm a new user, the configuration doesn't start, stating the intercomsystem doesn't meat the norm)
(I've tried setting up multiple times now)
However the Bticino itself keeps working fine.
Can anyone assist me in what I'm doing wrong? Tech support is sort of slow…
FYI; I tried adding the negative B back to the opener (as in https://developer.nuki.io/uploads/short-url/4o0Ykzl2odIjM61QHjUrQL5ibMz.pdf) but that also fails + the intercom itself suddenly keeps ringing