Hi all! been using NUKI for some time now but… found a problem installing another opener on an old system.
The Intercom itself it's not that old… but can't find much information. It has been changed for a "new" one but the building is old… Here's what I have:
It's a Contera Starbell 1000: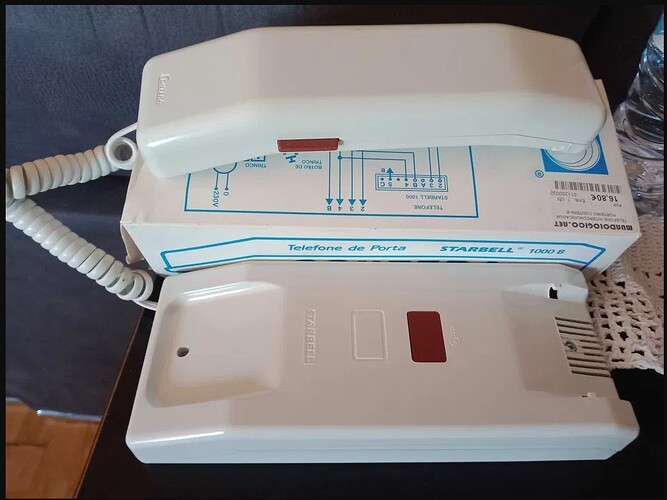 (the side button on the handler is to active Microphone… people outside only hear me when I press that button)
The button that opens the door is that dark rectangle on the "base".
Here's the blueprint (with translation):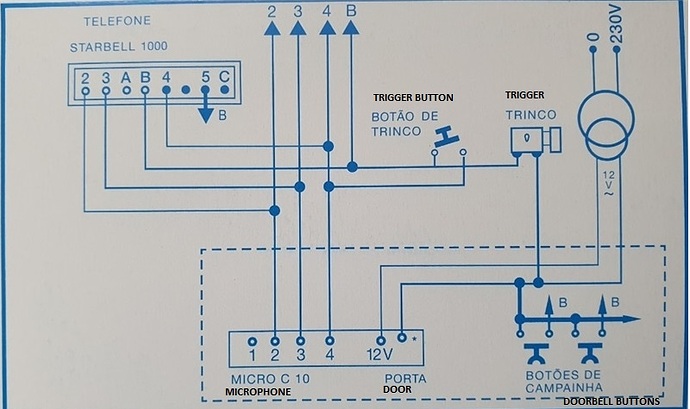 And here's a picture like how's it's connected:

So… How do I connect the NUKI Opener here? I basically need "Ring-to-open" to work… HELP!
Thanks in advance to all community