I use a nuki 3.0 pro that is via MQTT connected to home assistant.
I tried to use a trigger for lock and go but it did not fire.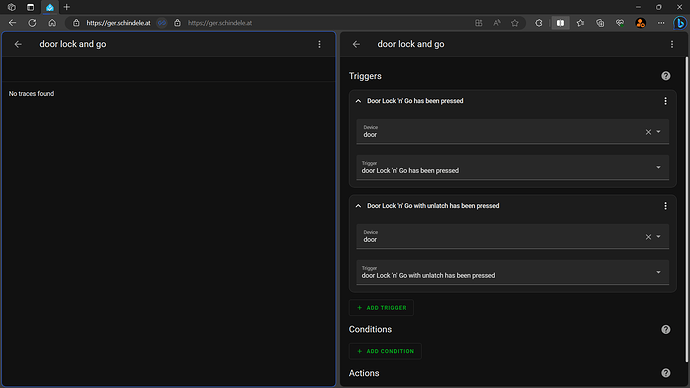 I tried to lock the door via app and via push button on the device itself.
Locking and unlocking the door via home assistant works fine.