Hi all,
I'm a newbie to this forum.
I've just acquired NUKI opener, and I'm struggling to get it to work with FERMAX KIT VIDEO WAY 7
I'm not able to get it to configure. When I reach the stage of "operate door opener", t gives me time out notification.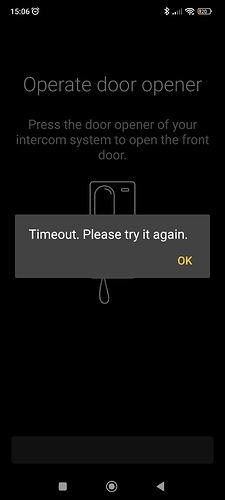 Any help would be more than appreciated
Sending below, technical documentation for the intercom.
Thank you.
https://www.fermax.com/.doc-download?type=handbook&slug=97767n-kit-way-1-2l-esp-en-fr-al-po&lang=pt