Hi there everyone,
I moved into a new flat with a security bar installed on the door and the space between the bar and the Nuki Locked is very limited. I wouldn't be able to swap batteries → so first thought was getting a Nuki Battery with USB-C Charging but once installed, there is no way back on this one!

I cannot get to the handle that releases the Nuki Lock from the door - any suggestions on this one? I already saw some people getting battery-dummies for a permanent installation, but that wouldn't be any solution for me (no poweroutlets near the door.)
Btw: I am familiar with soldering, drilling, etc.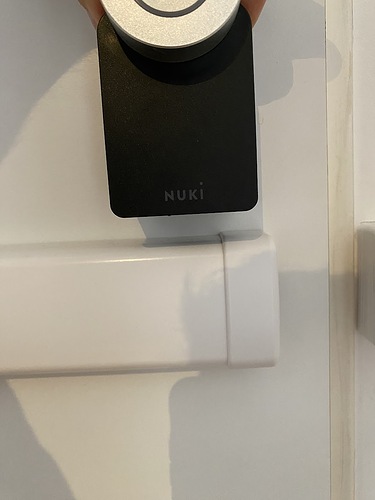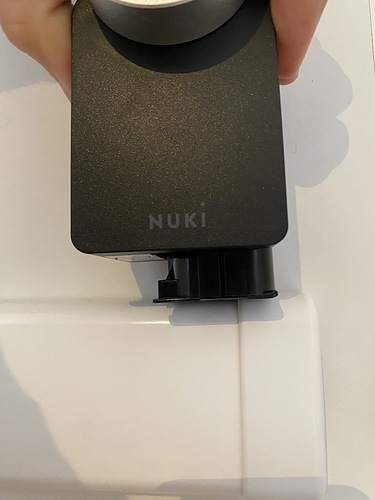 Edit:
After finding out which poles to connect and how the wiring works → I am planning to add some more pictures here when I have everything setup

Using the idea of "getting rid of batteries" is the same as getting rid of batteries "inside the case" so I will pursue that and keep you updated on the result!
Greetings!
Florian