Hello,
I've been looking for some… ANY device that would be compatible with a GDX intercom. Closest I've found so far is Nuki but looks like it's not directly compatible with my system.
Although I don't think it's on the 'Compatability' list, I would be more than happy to test a Nuki Opener on my system.
This would certainly expand the list of compatible systems.
The country I'm from, this particular GDX system is the one that's in most older buildings (mainly tower blocks, maisonettes circa 1950's as it's a cheap system to install and these buildings are usually owned by housing companies, not private or building investors.
I don't know what model mine is but I've attached photos of the PCB. Maybe someone can shed some light on it?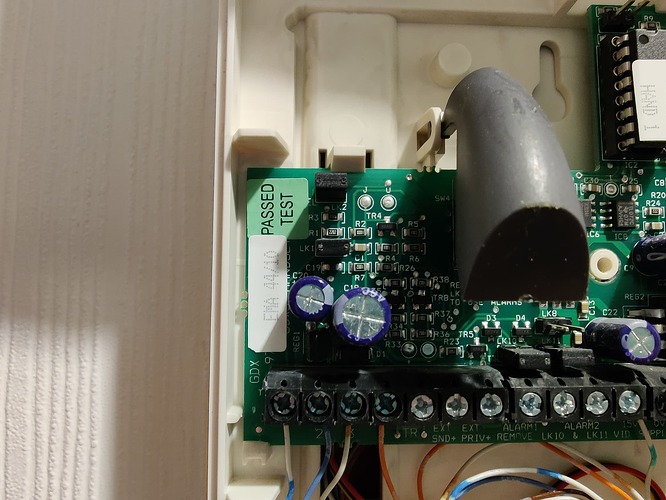 What I do know is:
This was manufactured in 2010
The unit is an audio and video unit
There are 3 buttons on the front panel but one doesn't do anything.
Hope that helps in some way.
Thanks