Hey there,
I am trying to get the Opener to properly work with the Entrotec system that is installed in my building.
The Nuki compatability checker claims my EV+ handset should be compatible, however I can't get door release to work at all. Everything has been wired according to the instructions provided in the app.
My Opener has since been updated to the current Beta (1.4.2), but it still doesn't seem to work.
After setup the system seems to be able to detect doorbell ringng (I can see matching entries in the device log). I am at a loss to figure out how to proceed here.
Any help is appreciated. These systems seem to be quite popular in the UK.
As a side note, the system normally requires someone to ring first for me to be able to open the door with the handset, so I really only expect RTO to be supported.
This is my current wiring: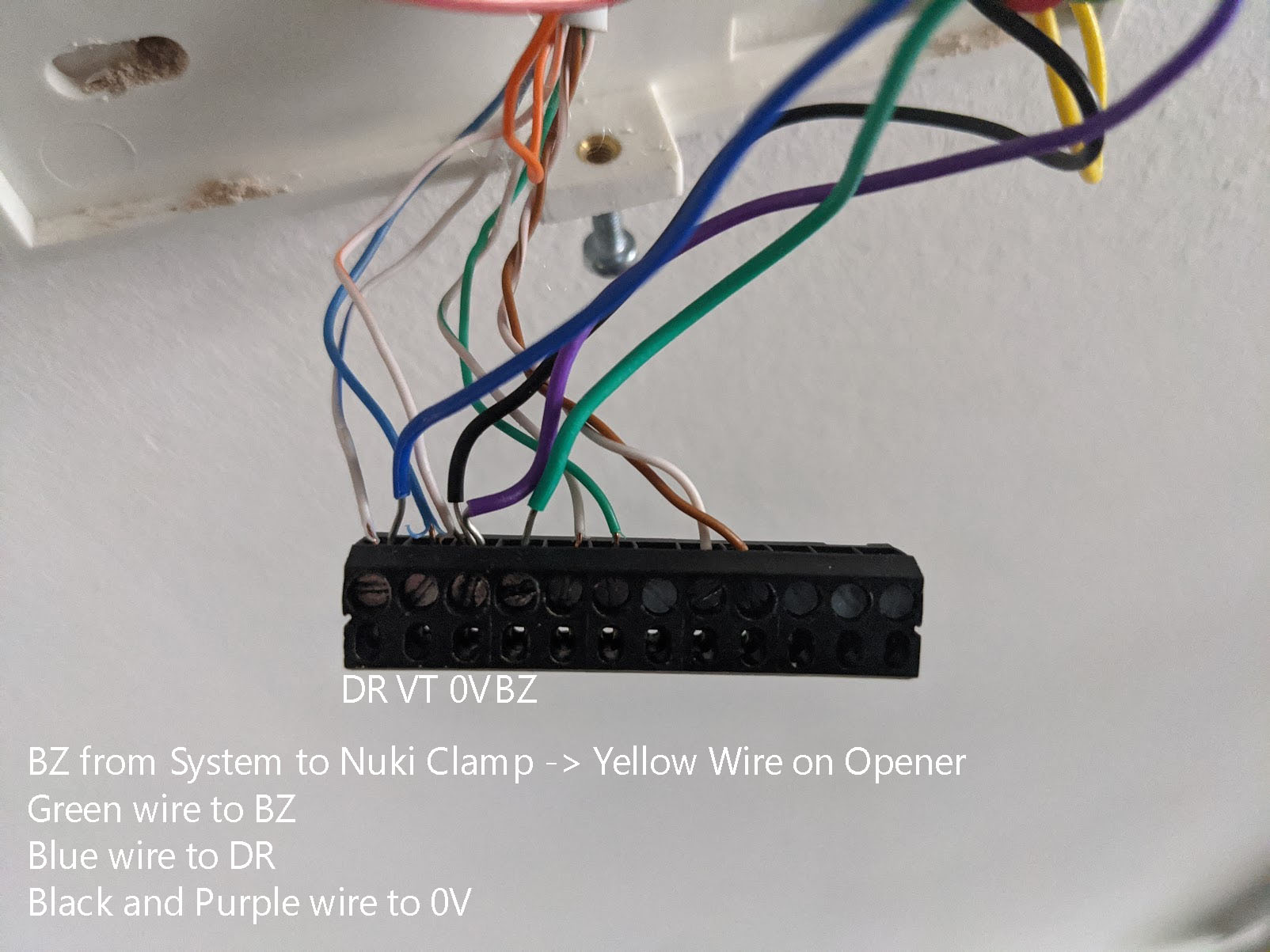 On their website Entrotec say door release (DR) will be triggered at "A negative going voltage level to trigger the system's lock control circuit."