Hello Nuki Team and Community,
Is there anybody who connect with success the Elvox 8877 to the Nuki Opener ? Or a similar intercom ?
As shown bellow, there is only 2 wires to connect the intercom to the building system. Am I in front of Bus technology intercom instead of Analog one ?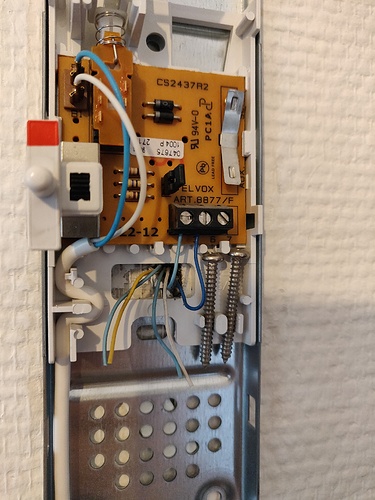 All help is welcome before I jump in, and buy Nuki equipment.

Thanks !