Hey guys, I tried already a lot but its not working.
I have a digital intercom
This is the model: https://www.eurosklep.de/Resource/Support/Manual/DT43_manual_de.pdf
and this is how it looks like on the backside: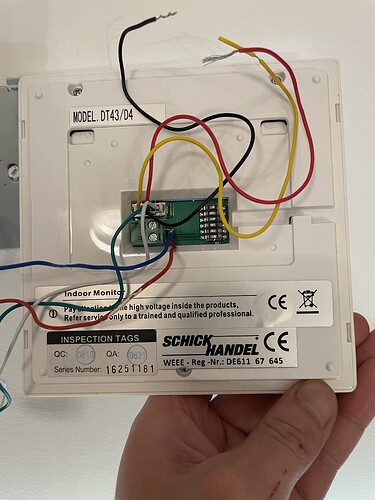 the titles on the backside are:
L1
L2
and
NC, GND, RING, SW+ and SW-
this is not in the compatibility list of Nukis opener but I wanna try it anyway.
do you have any ideas how to connect the different cables?
thanks a lot in advance