Hi,
Could you please confirm me if is compatible GOLMAR T562 with Nuki Openner?
If is yes, Could you please send to me drawings about conexions?
Seems to be a bus based system. We don't know if it works or not, but you can try to connect the Opener with this guide as Generic Bus to the L1 & L2 lines of the intercom:
Hi,
We have only 2 wires, how can I conect? Could you please send me drawings?
You can try RED to L1 and BLACK to L2.
If that does not work try BLACK to L1 and RED to L2.
Hi Juergen,
I tried but not work and then I saw a type of conector (pinswith plastic yellow) rear to the phone, lok photo attached, Can I conect with special connector? one thing more, Can i connect with solder in motherboard to Golmar vesta 2? regards!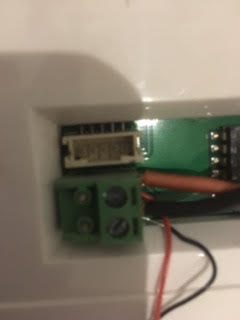 in addition, Golmar Vesta 2 doesn't appear in the app, Could you please let me know which model it runs?
Hey @David_Ramos any news on this? Did you make it work?
Thanks!
Buenas Jose,
I returned back because I can¡t work it!
Bonjour,
Est-ce que quelqu'un est parvenu à brancher le Nuki opener au Golmar T562 ?
Merci d'avance!!