Hello Everyone!
I wonder how to connect the nuki opener with my intercom "URMET 1183/4". It has two wires only.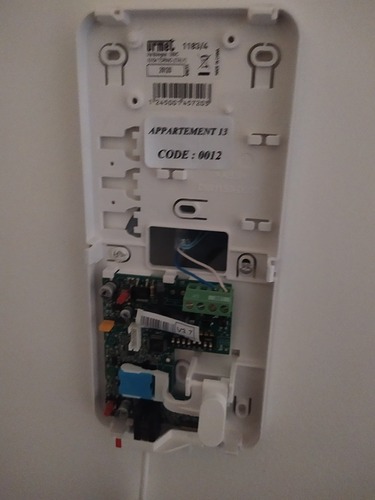 Hi! Should be no problem, just choose generic bus and follow the wiring scheme the app shows you.
Thanks I'll let you know if it works
Hello Yacine, does it work ? It seems 2 ways Urmet doesn't work. I would like to equip my flat with this feature but would be sure it works.
Regards,
Hi! Urmet-Bibus can be a issue, but normal 2-wire-systems should work.
Hi!
Does anyone already connect the urmet 1183/4 to nuki opener?
Thanks
Hi! When it's no bibus, yes it should work!
Hi, I have the same issue with this model. Does anyone succeed in connecting this intercom to Nuki Opener?
Hi! What wiring scheme you tried?
Bonjour,
Avez vous un schéma de câblage s'il vous plaît ?
Hi Yacine, did you find how to set the nuki opener on this intercom ? I have same and dont know how to put it