Today, all the sudden, my phone no longer is connected to my bridge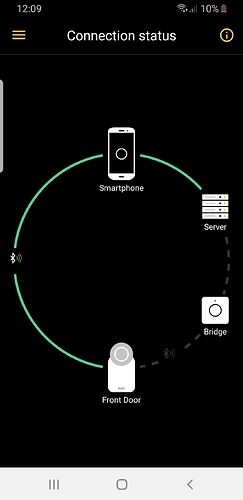 I have tried every option (that I know off):
1: Manualy connect by pressing the buttons on the lock and on the bridge simultaniously. Bidige keeps flashing, after a while the lock end maintenance mode but the bridge keeps on flashing.
2: Setting up the brigde via the app: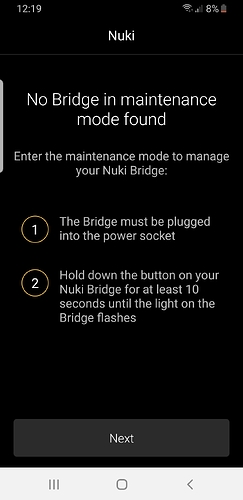 3: Going to the connection status screen, and pressing the bridge icon and the 'Try to connect'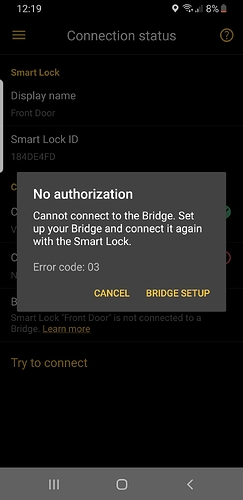 I have all the most recent software on my phone and on the lock.
What is going on?