Hello!
Today I bought the Nuki Opener in white. According to the compatibility list from Nuki, my Busch Jäger system should work with it. Unfortunately, I'm now standing for hours at the busch jäger door opener and try unsuccessfully to connect both.
According to the app, I should remove the cables from B1 (BROWN), connect them with the Wago clamp and the yellow or red cables. The remaining cables (black, orange, blue, purple and green) should be in the slot B1.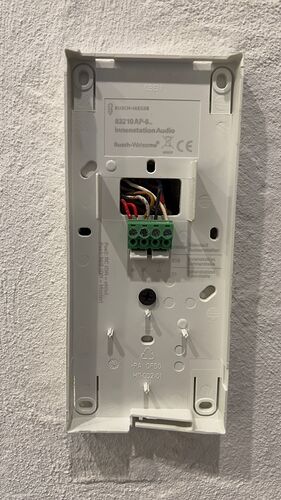 The alternative assignment with black in A1 does not work either. It would be a pity if I had to send it back.