Hey,
Every time I try to connect to the bridge this screen will appear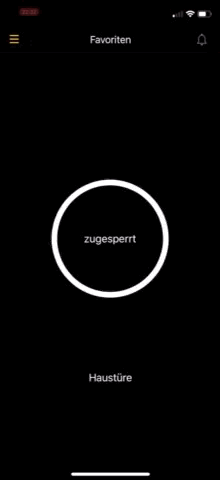 Is it correct ?
Thx
Hi Marcel,
what app version do you use?
We just released a new iOS Beta version 2.1.7 which fixes a bug in the Bridge management.
Please update to the latest Beta version 2.1.7 and let us know if it works for you!
Best regards,
Kerstin
I have installed the beta and this still happens
Just got the update to 2.1.7 (1181) I will test if it's fixed

I downgraded the app to 2.1.6 again. On 2.1.7 the door wasn't opening at the auto unlock status.
Hi, I have exactly the same problem.
Nuki smartlock and bridge are new (ver. 2.0 smartlock sent me from nuki 2 weeks ago).
I have tested the procedure with: iPhone 8 (ios 12.2), iPhone 6s (ios 12.2), iPad air (ios 12.2). With the nuki support I have generated the debug report with all the device. I have read the log and seems that the bridge is in managing mode but the app for some reason don't find it. What do you suggest to do? Of course I have used the last app of nuki 2.1.6 (1174)
Same problem here with Nuki 2.0 and the bridge.
When you have the latest iOS App 2.1.7 and under "Manage bridge" the app goes from the "searching for bridge" to "connecting …" back to "no bridge found", please contact support. This is most likely a problem with your bridge, which can not be resolved by you. If you do not see the "connecting …" screen, it's a different problem which is usually resolved by using a different phone to setup the bridge (once it's set up every phone can use it).