Iphone 12 & Iphone 13, IOS 15.1
NUKI Bridge.
Aktuelly Software on Iphone and NUKI.
Hallo,
At the moment the AutoUnlock only works sporadically for me and my wife.
No errors are displayed in the AutoUnlock report. Location is always set to "not confirmed", why?
I already save it a lot of times.
In IOS are all permissions set correct.
It seems as if NUKI doesn't realize that one is outside of home. The house symbol is always displayed.
Everything went fine a few months ago. Can't say whether it's because of the new IOS or NUKI software.
Need help.
Regards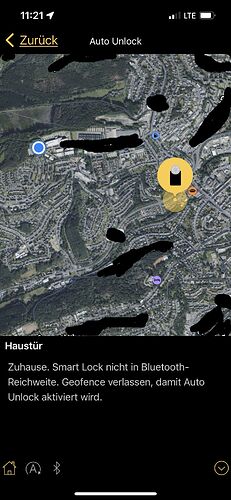 Neoman