I am trying to install the nuki opener to a videx 6400 6 wire bus intercom.
I connected the red nuki cable to v+ and black nuki cable to - for the basic setup. Unfortunately, during the configuration in the app , when asked to press the open door button, a timeout error is displayed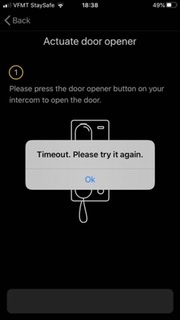 Has anyone ever encountered this issue?